Voxel
Magica Voxel is a free voxel editor.
Qubicle is a paid voxel editor. It was used to create the art of the famous game Crossy Road.
Pixel Art
Sprytile gives Blender tile editing tools! The ease of creation with tile maps, combined with the power and flexibility of your Blender workflow.
Crocotile 3D is a tool for creating 3d scenes with tiles. Think of it as creating 2d tilemaps with three dimensions.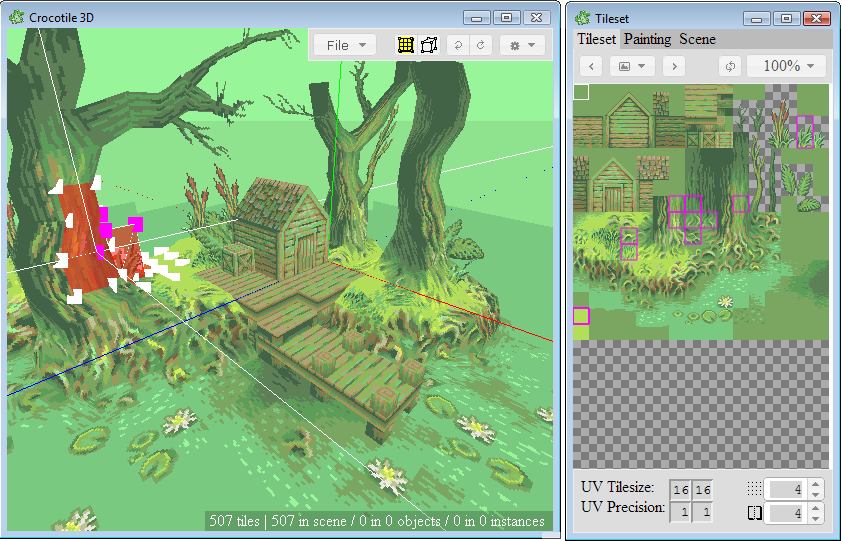 Piskel is an open source software. You can use it online in the browser or offline on the PC.
Pixly is a pixel art editor for Android devices.
GraphicsGale Includes tools for animated sprites.
Hexels is a grid-based painting tool. In addition to using squares, you can use hexagons, triangles, and more.
A free tile map editor.

Paint of Persia transform any image or video into pixel art.
Playscii is an open-source ASCII art and animation program. It runs on Windows, Linux, and macOS.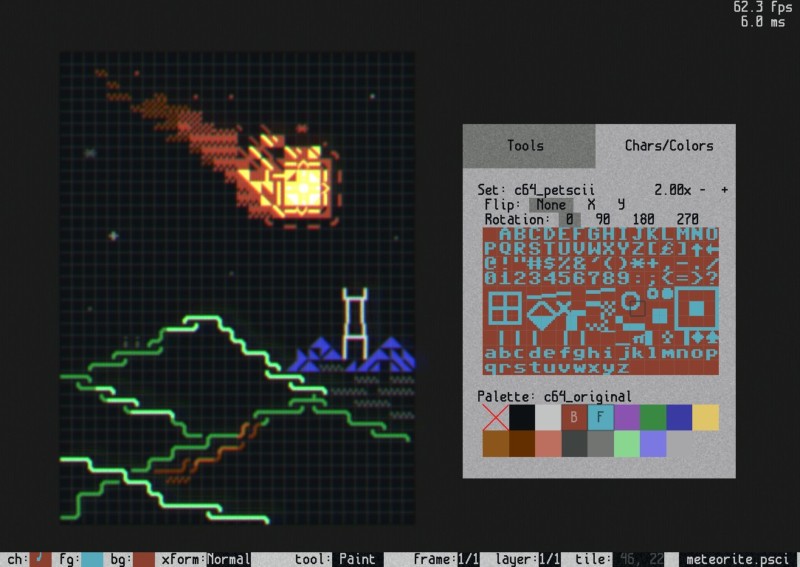 Tilemancer is a quick procedural tile creator designed for pixel-art games. Perfect for game jams, prototypes, texture mods, and more.
Dpixel is a pixel art remaster tool using classic algorithms that can open and export jpg, png, and animated gif.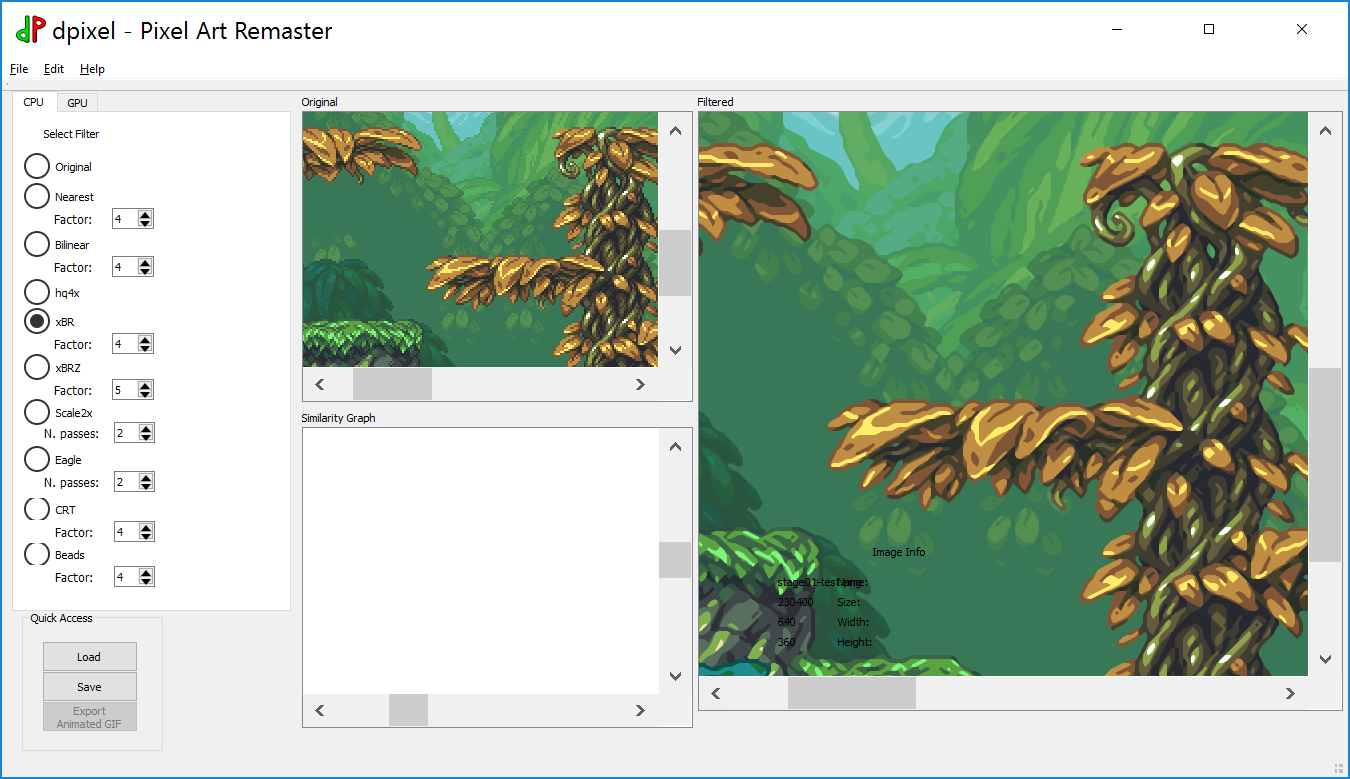 Simple fontsprite editing with lots of functions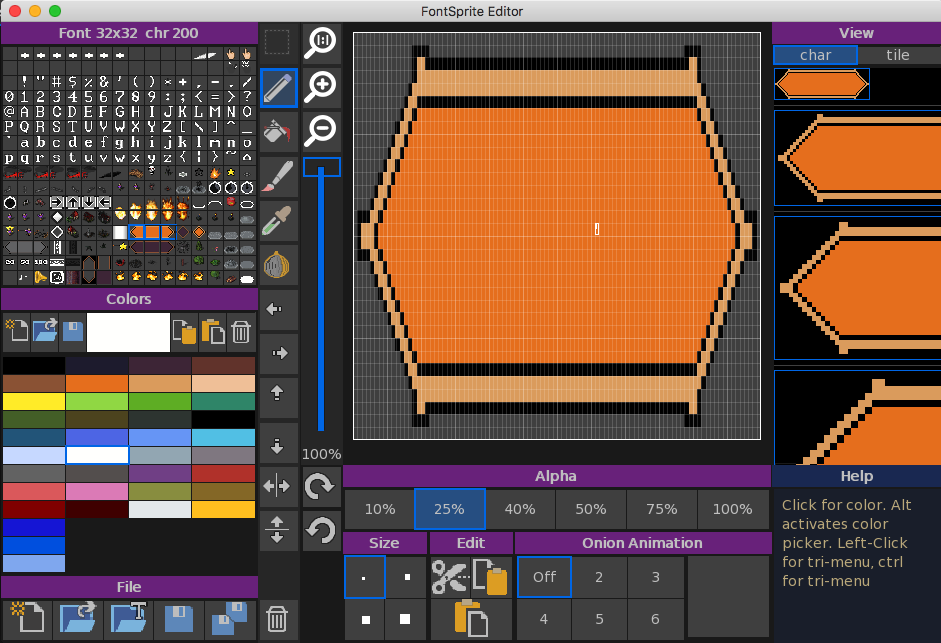 Dither Machine is a tool to help you generate dithering automatically, instead of doing it by hand, which can be a tedious task.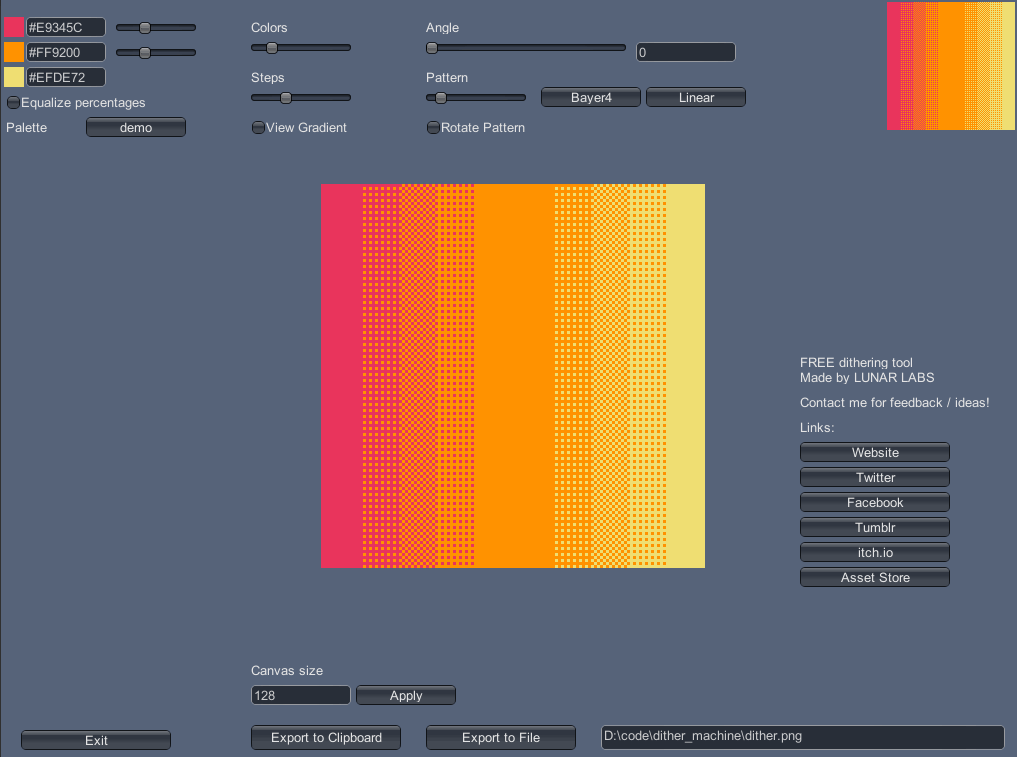 ShoeBox is a free Adobe Air based app for Windows and Mac OSX with  game and ui related tools